'Ensuring the right message reaches the right audience at the right time.'
FTI Consulting Brussels, with over 140 professionals from 21+ countries, is a hub office that develops and manages integrated public affairs and corporate reputation campaigns and programmes built around moments of change. 
Drawing upon our unrivalled industry expertise and broad network of relationships with key decision-makers we help clients ensure that the right message reaches the right audience at the right time.
Together with our colleagues in offices around Europe, we combine global reach with local knowledge to help our clients seize opportunities, manage crises, navigate market disruptions, articulate their brand, stake a competitive position, and preserve their permission to operate.
FTI Consulting is an independent global business advisory firm dedicated to helping organisations manage change, mitigate risk and resolve disputes: financial, legal, operational, political & regulatory, reputational and transactional.
We offer a rare combination of geographic presence, competency and relationships. We have been in business for more than 30 years and have over 7,500+ employees in 28 countries on six continents, including all the major business centres throughout the world. 
Our business incorporates five divisions: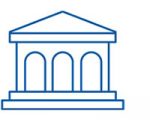 Forensic & Litigation Consulting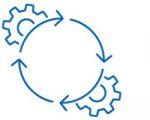 Corporate Finance Restructuring Services